Why Do Newly-Wed Brides Throw Rice During Their Vidai?
|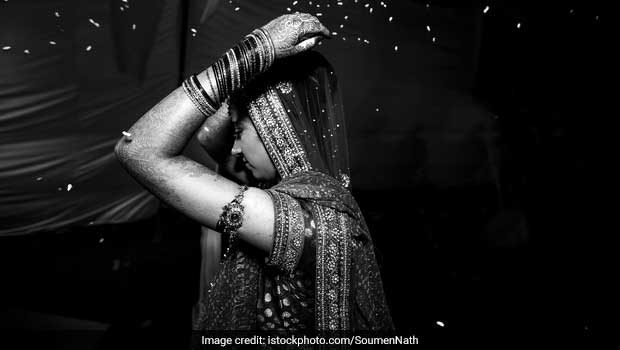 The wedding season is here. Indian weddings are nothing short of a spectacle, the preparations for which begin days in advance. From booking the right venue to getting the perfect caterers and arranging the best decorators – there's a lot that goes into making a wedding special and memorable. Indian weddings are also full of ancient traditions and rituals, which may seem out of place and are hard to fathom but they often carry a deep symbolic and spiritual meaning.
One such popular tradition carried out at the time of Vidai in a Hindu wedding (when the bride departs from her maternal home) is when the newly wedded bride is asked to throw a handful of rice behind as she walks ahead with her husband towards his house. As she takes her first few steps towards her new home, why is she made to throw some raw rice behind? We have the answer you're looking for.
The gesture is often seen as a token of gratitude. By throwing rice, the bride thanks her parents for feeding her so well since childhood and having loved her so affectionately. The handful of rice is a token of acknowledgement for the unconditional love, care and concernthat her parents and relatives have showered her with. Rice holds great importance in Hindu tradition. It is considered as a symbol of prosperity. As the bride marches towards her new home, she blesses her maternal home that she leaving behind and prays for the prosperity of her family.
In Hindu tradition, daughters are regarded as a form of Goddess Laxmi who is also the goddess of food and wealth. So, when the daughter departs from her maternal home, it is considered auspicious on her part to throw some rice (symbolic of food) behind to ensure that her home is always blessed with material and spiritual prosperity. It is also believed that the bride is encouraged to leave behind all the spiritual debts that she may have towards her parents. So, that when she starts her new journey in her marital home she does so without any baggage.
This wedding season as you undertake each ritual, do keep in mind their real significance to make these moments all the more special.
["source=food.ndtv"]