Woman Denied Entry To Airport Lounge For Wearing Ugg Boots
|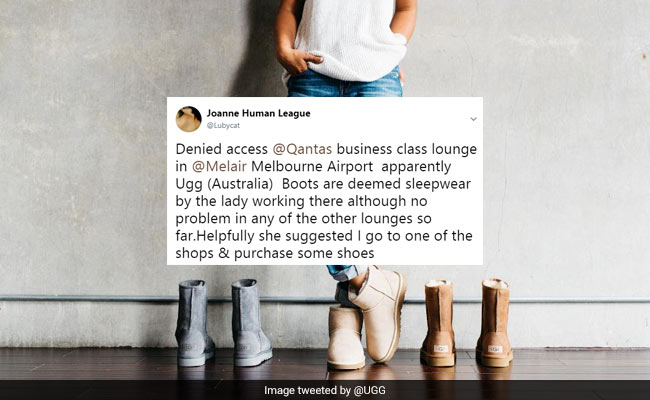 A woman was denied entry to Qantas Club business class lounge at the Melbourne Airport in Australia over her choice of footwear. On December 13, Joanne Catherall, vocalist for English synth-pop band Human League, tweeted that she had been refused admission to Australia's largest airline's business class lounge for wearing the popular sheepskin boots.
The 55-year-old British woman tweeted that the boots she was wearing were deemed 'sleepwear' by the airline and alleged that the staff asked her to buy some shoes to gain entry to the lounge.
Many on Twitter found this stance ironic considering that Ugg boots are an Australian product, and Qantas an Australian airline.
In response to her tweet, Qantas replied saying, ""We endeavor to remain consistant and uphold our Lounge's dress guidelines to all our guests."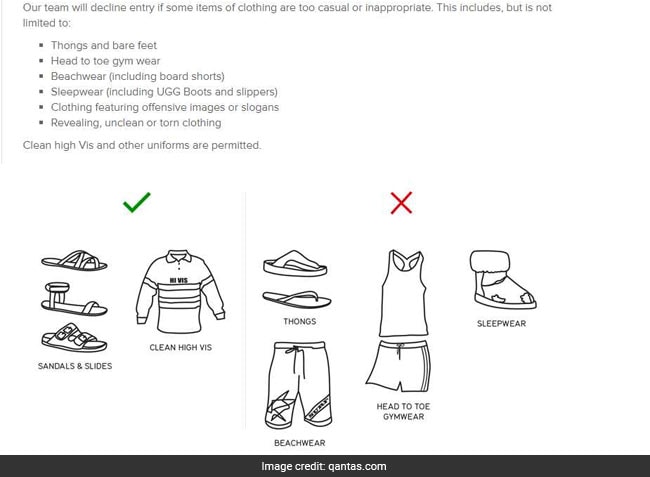 Many on Twitter were amazed by the absurdity of the rule and criticised Qantas
However, others pointed out that the rule is not a new one and that they agreed with the airline.
In March this year, two women were barred from boarding a United Airlines flight for wearing leggings.
["Source-ndtv"]