Vivobarefoot to launch plant-based shoes
|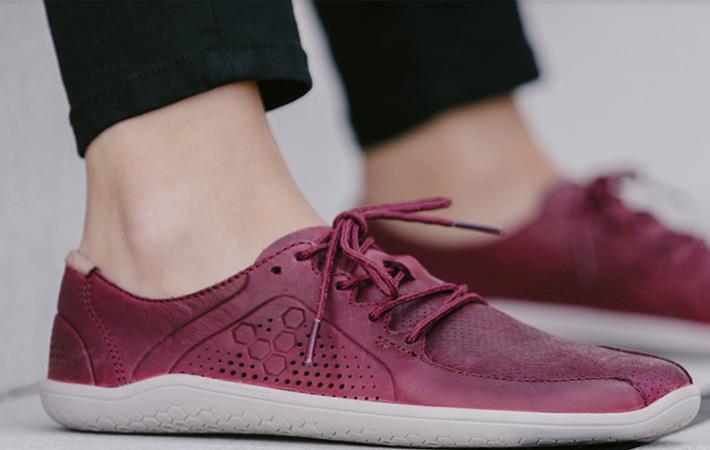 Vivobarefoot is planning to bring a plant-based shoe range to the market. The new Primus Bio range will use a plant-based polymer—a product based on industrial field corn —in its sole and upper and will be the lightest and most eco-sound shoe range available to-date. The Primus Bio will be available to purchase from the Vivobarefoot website in 2019.
The Primus Bio is Vivobarefoot's latest step in the quest to use 90 per cent sustainable materials across its entire product range by 2020. 60 per cent of the outsole and 30 per cent of the upper of the Primus Bio is made from Susterra propanediol based Bio-TPU – making a shoe that is believed to be the least petroleum-reliant performance shoe in the world.
Susterra Propanediol is created through a fermentation process using plant-derived glucose from the starch found in field corn and is petroleum-free, non-toxic and 100 per cent USDA certified. The material gives shoes greater flexibility in the cold and is incredibly resilient to abrasions and general wear. Susterra propanediol uses 52 per cent less energy than the standard petroleum-based materials used by the global footwear industry and 32 per cent less greenhouse gas emissions, Vivobarefoot said in a press release.
"Sustainability is our journey and we believe that the perfect shoe has minimal interference with natural movement and minimal impact on the environment," said Asher Clark, design director at Vivobarefoot. "The Primus Bio champions the future of sustainable materials which I believe will be largely bio-based. This is an exciting step in the right direction away from the single use petroleum-based alternatives commonly used in athletic footwear and every action counts in our journey of redefining the world's relationship with environmentally-damaging materials," added Clark.
The company has already pioneered shoes made of repurposed algae (Ultra 3 Bloom), and an Eco rangemade of 50 per cent recycled plastic, with 17 recycled bottles per pair. In 2017, Vivobarefoot diverted over 2 million plastic bottles from landfills into barefoot shoes. (RR)
["Source-fibre2fashion"]