The Ultimate Guide To Surviving The Wedding Season In Heels
|
Do you love heels like we do? Then heres how to survive the wedding season with them like a boss!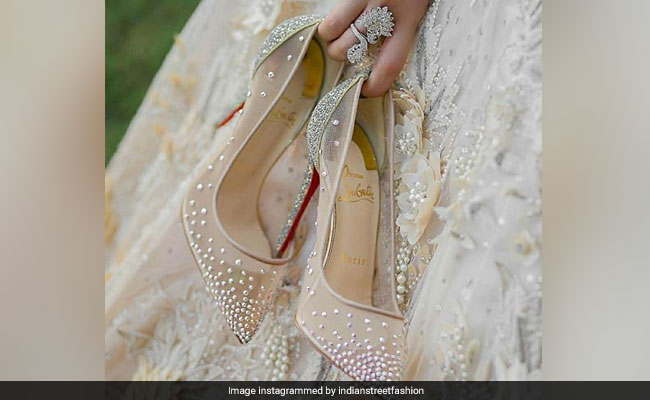 The wedding season means countless parties and occasions. Which indirectly means, wearing a lot of high heels. After all, heels make us look and feel sexy and confident. So obviously, we love them. But we know how impractical they can be most of the time. And yet, we still want to wear them.
That's why we have a few hacks for this wedding season so that you can dance the night away without flinching in pain.
1. Don't Forget Your Shoe Size 
The number one mistake women tend to make is buying the wrong shoe size. Your foot size changes over the years, especially after giving birth. So it's always better to measure your feet each time you buy a new pair of shoes. It'll keep you much more comfortable like that.
2. The Thicker The Heel, The Better It Is. 
Avoid narrow heeled stilettos, they're not just painful but leave your feet wobbly without necessary support. Go for a thicker heel – they make it easier to run around in or dance through the night with. Plus, block heels are all the rage right now! So girls, what are you waiting for?
3. It's All In The Details.
Avoid crossing the heel height of three inches. Shorter heels will be more comfortable to walk and even, run in. Also, new shoes have smooth soles, so get out your cheese grater and get rubbing on your soles. This adds friction and prevents slippage, especially with sweaty feet. PS: most A-listers swear by this trick!
4. Weighing It Out.
Always shift your weight towards the outer edge of your feet while wearing heels. This will take the pressure off your feet and your arches won't hurt as much.
5. Give Your Feet A Break. 
Even if you wear the most expensive shoes under the sun, they will be painful. So slip them off at every available opportunity to give your feet a break. During the wedding season, you can even take them off when you're with the bride in her room or sit down for a bit without shoes when you're eating. This will give your feet a break and you'll be ready to walk in them again.
["Source-ndtv"]