Clogs Are the So-Bad-They're-Good Shoes You Need This Summer
|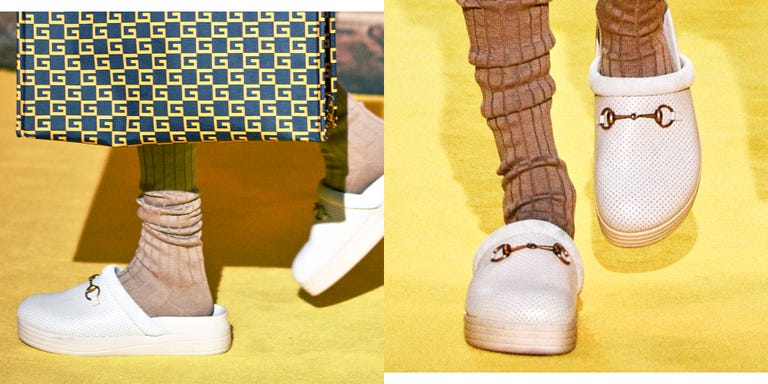 Clogs are hilarious shoes. There has never once been, in the history of ever, a clog that was sleek. A clog that was polished. A clog that was, by all conventional standards of dress, really damn cool. But in today's fashion, being uncool is cooler than being actually cool. And with that ideal comes the clog (or a mule, or a close-toed sandal—all siblings). They're functional, they're comfortable—they're everything fashion used to tell us a shoe shouldn't be. We say: Fashion rules be damned. Clogs are the chunky dad shoe of summer. Stock up now.
Boston
Because you can't beat a classic.
$130, zappos.com
SHOP
Roli Mules
The chunkiness of a Birkenstock is a staple, but these are a little narrower, if that's what you need in a shoe.
$60, topman.com
SHOP
Ember Moc
These barley count as clogs (the back portion folds down underfoot, if desired) but it doesn't matter. Have you worn them to the grocery store on a Saturday morning yet? It will change you.
$75 teva.com
SHOP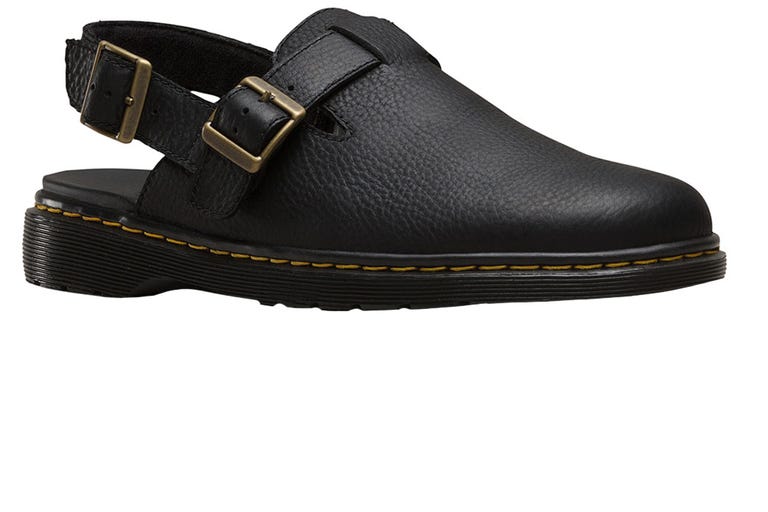 Jorge
Clogs are defined by the same thing this Doc is: kind of a shoe, kind of a sandal. All kinds of good.
$100, drmartens.com
SHOP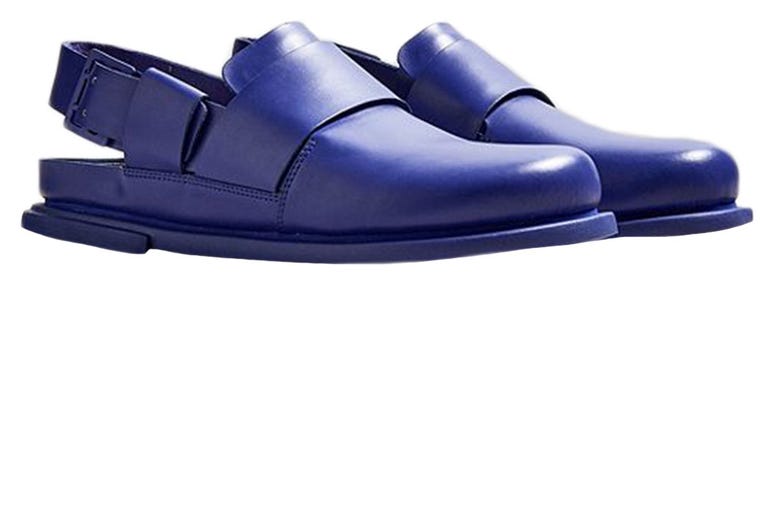 EDO Close-Toed Sandal
Now you know: Shoes can be both offensively purple and envy-inducingly stylish at the same time.
$170, urbanoutfitters.com
SHOP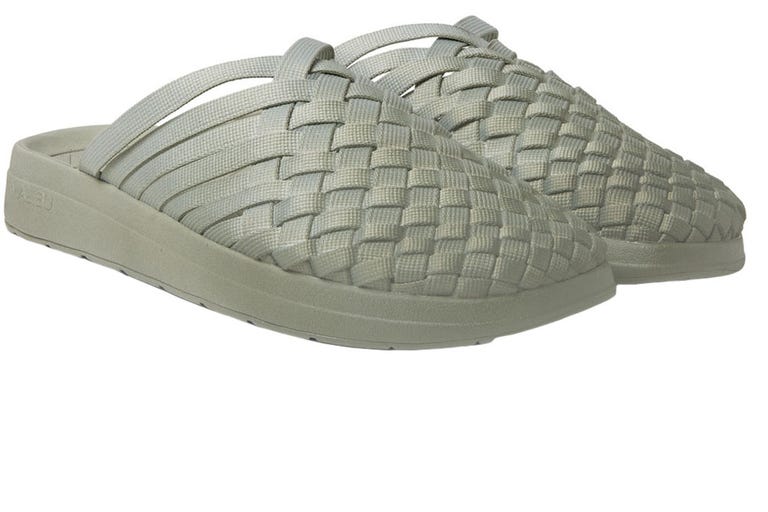 Colony Woven Dégradé Nylon-Webbing Sandals
For when open-toed sandals are just too damn much.
$175, mrporter.com
SHOP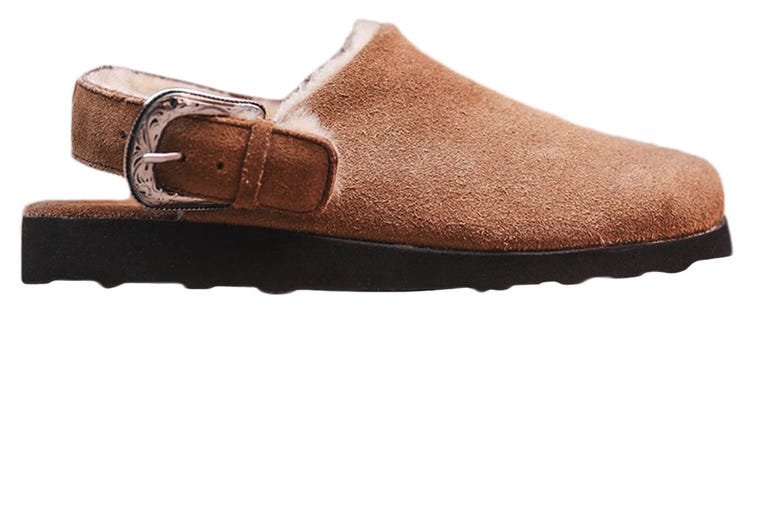 Native Buckle Sandal 
For when you want your clog to really be a slipper.
$180, kith.com
SHOP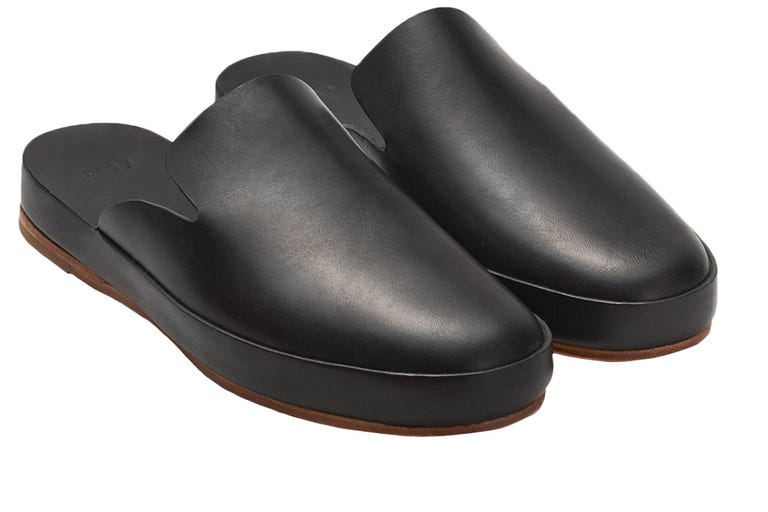 Hand-Sewn Mule
For those who can't fathom a true clog being stylish, Feit's mule version is a little more digestible.
$400 feitdirect.com
SHOP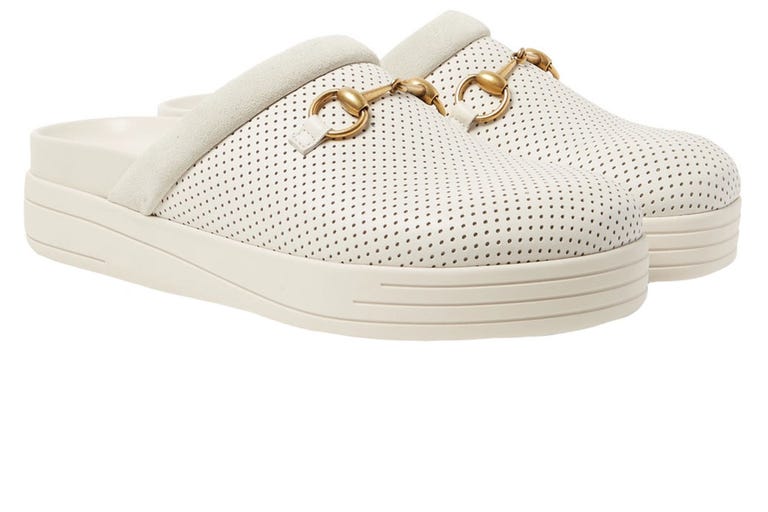 Horsebit Sandals
They're like high-fashion Crocs. Who could've dreamt such a thing?
$695, mrporter.com
SHOP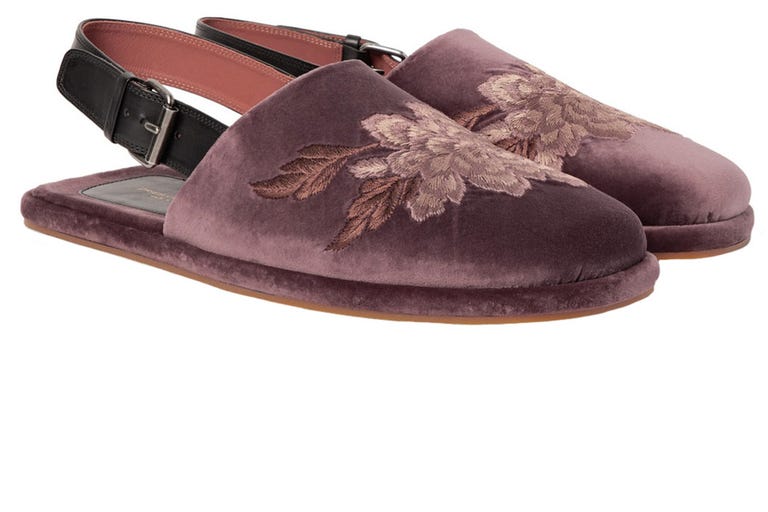 Embroidered Velvet Sandals
Velvet Dries Van Noten slip-ons. It cannot possibly get any better.
$820, mrporter.com
SHOP
["Source-esquire"]