Bryce Harper honors Marlins' Jose Fernandez with All-Star Game shoes
|
The sport of baseball has been enjoying a multiday celebration in Miami, but the All-Star Game festivities had a cloud of sorrow hanging over them. With the Marlins hosting the event, there were plenty of reminders of former star pitcher Jose Fernandez, who died last year in a boating accident at age 24.
Given Fernandez's outstanding talent, including a 2.58 career ERA, he likely would have taken the mound for Tuesday's game if not for the tragedy that took his life. However, Bryce Harper made sure that the Cuban-born pitcher was represented on the field, in images on the Nationals slugger's cleats.
View image on Twitter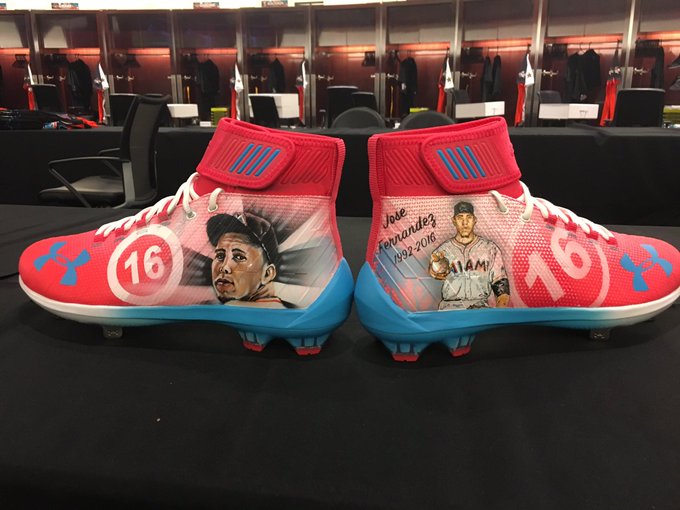 During player introductions, Harper pointed at his shoes after his name was called. He then got the first hit of the game and followed it up with a diving catch in right field, one that showed off his cleats.
A two-time all-star, Fernandez was killed, as were two companions, when a speedboat they were on crashed into a jetty just off the coast of Miami in September. A six-month investigation concluded that Fernandez was piloting the boat and that drugs and alcohol were a factor.
A beloved figure among Marlins fans and many others in the Miami community, Fernandez was mourned heavily, and his teammates showed visible emotion in a game against the Mets the day after his death. A makeshift tribute to Fernandez at Marlins Park became a permanent fixture, with fans filing past it on their way into the All-Star Game.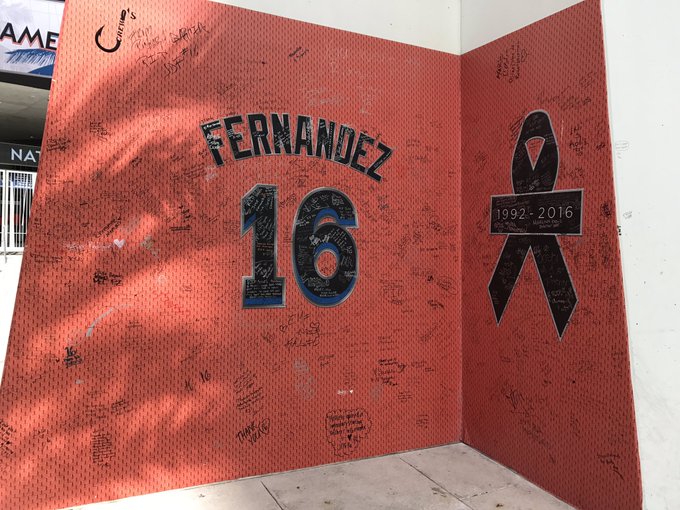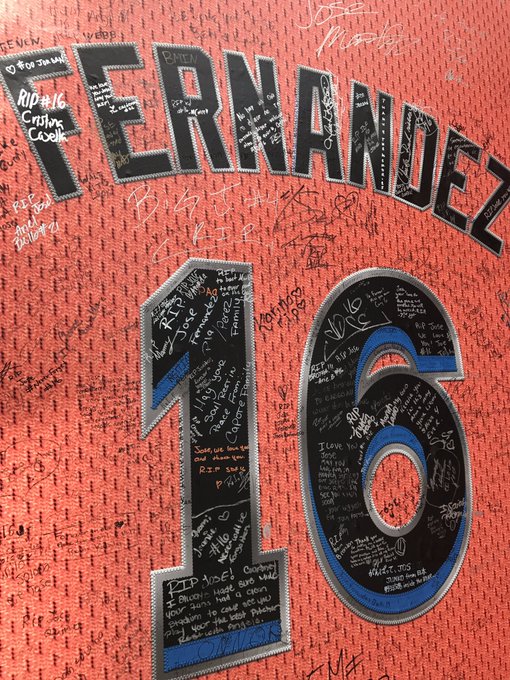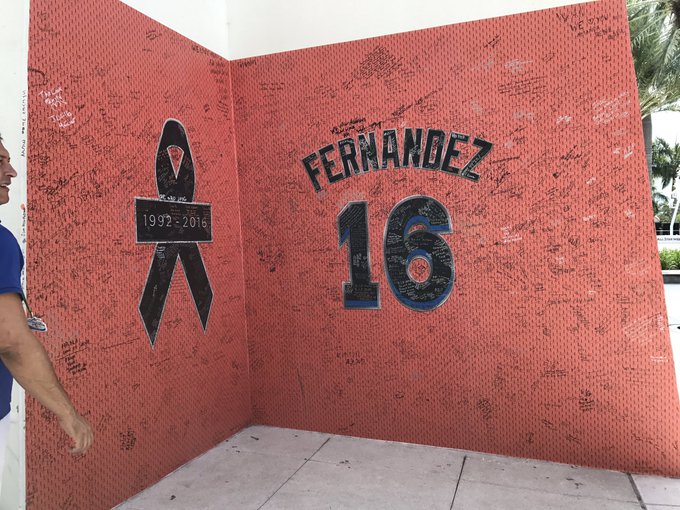 Fernandez's locker, including its contents at the time of his death, is encased in glass in the Marlins locker room, and Dodgers ace Clayton Kershaw said before Tuesday's game that it was "sad for sure to see that." He added, "Obviously he meant a lot to everybody, because his locker is still here. You reflect for sure."
Harper opted to pay tribute to Fernandez with his All-Star Game shoes rather than wear a pair of "Miami Bryce" cleats that had been previously publicized. He wore an ensemble for the pregame red carpet ceremony, including a white suit, pink shirt and black Ray-Ban Wayfarers, that evoked "Miami Vice."
[Bryce Harper serves up 'Miami Vice' realness at All-Star Game]
View image on Twitter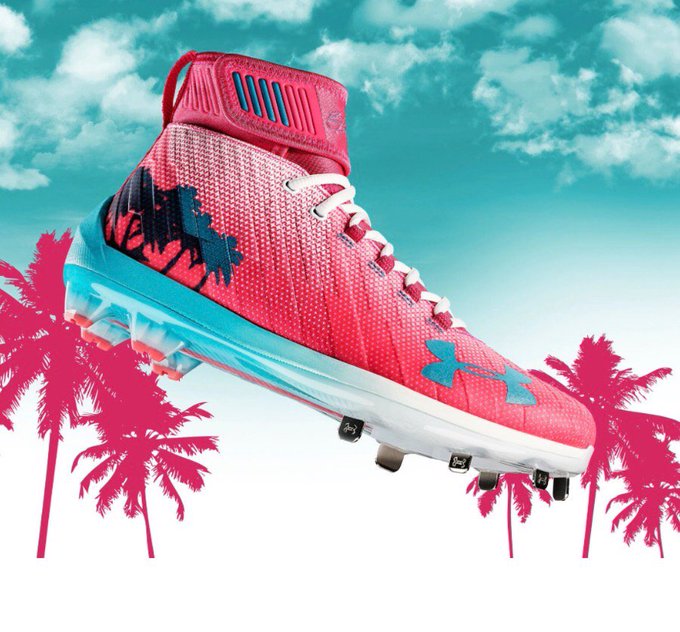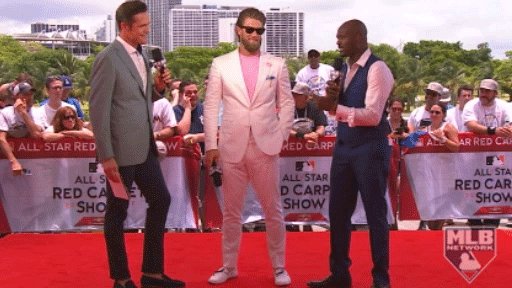 ["Source-washingtonpost"]