Boltt: Indian startup to offer fitness tracker, smart shoes with added layer of AI
|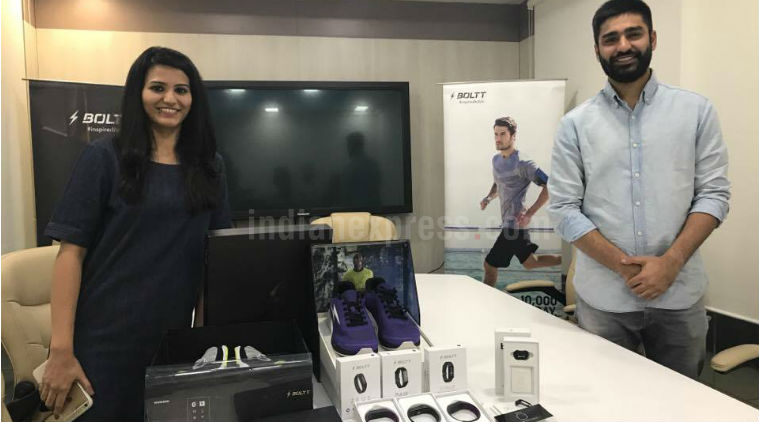 Wearables are slowly finding their groove in India, but Indian manufacturers have not yet made an impact on this new segment. After Lechal gave the world smart insoles for shoes with haptic feedback, Noida-based startup Boltt Sports Technologies wants to take this one step ahead by offering a full connected health and fitness ecosystem that offers everything from a smartband to a smart shoes and an app with personalised training routines.
Started by Aayushi Kishore and Arnav Kishore, the company made a big bang launch at the Consumer Electronics Show in Las Vegas early this year. The products will open for pre-booking on June 20.
Speaking to indianexpress.com at their office in Greater Noida, Aayushi, who is also CMO, says Boltt has a hardware and software component. "In hardware we have a range of connected shoes, connected bands and a range of sensors that goes inside shoes. Where we stand out is with our software is that not only does it track data, but also lets users analyse and get actionable insights," she says.
Aayushi says they noticed how wearable users were dumping their devices within a few weeks because they did not what to do with the data. "There we built a mechanism of forward guidance and coaching which would be automated and virtual," she says, adding how Boltt also tried to fill the gap of an ecosystem that was gathering data from multiple systems collating data on sleep, fitness, nutrition and activity, thus connecting the dots.
This is a big opportunity given that this is a major issue for fitness freaks who use multiple devices. The app, which is still in beta, will be available for both Android and iOS when it launches. The app will work even without a wearable and offer smartphone users virtual coaching.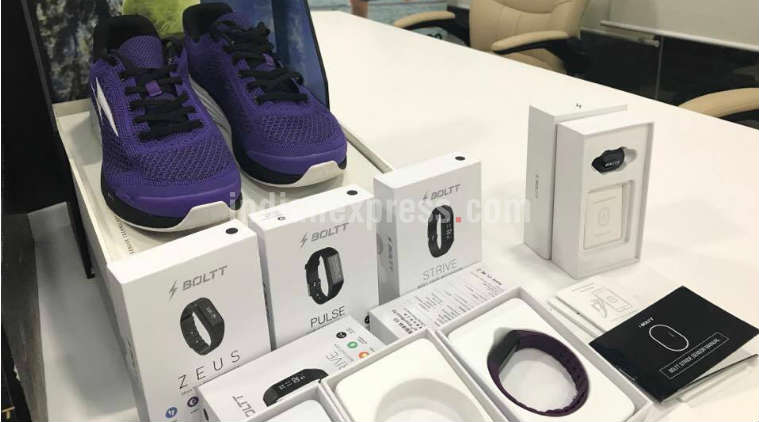 .[Source"pcworld"]