Association pleads with FG to ban importation of shoes
|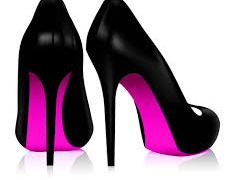 The National Association of Hides and Skin Dealers of Nigeria has called on the Federal Government to ban importation of shoes to encourage local shoe industries in the country.
The President of the association, Alhaji Bashir Dankullu, made the call in an interview with the News Agency of Nigeria in Kano 
on Saturday
.
"The Federal Government should ban importation of shoes and other leather products to encourage our local works in the country," Dankullu said.
He said banning importation of shoes and other leather products would revive the ailing local shoe industries and create job opportunities for many unemployed persons in the country.
He said: "The government can come up with a policy that will direct the army, police and other para-military personnel to use only the home made boots and belts.
"This will not only reduce unemployment but will go a long way in boosting socio-economic activities in the country."
Dankullu urged the Federal Government to urgently intervene to enable the industries to resume operation.
"Most of the leather industries in the state, which had before now provided jobs to many people in the state, have folded up," he said.
Dankullu said before now, there were between 20 and 30 leather industries that were operating in the state, pointing out that only between six and seven were now operating.
He also called on the Federal Government to ensure adequate funding of the National Leather Research Institute Zaria to enable it carry out its mandate effectively.
"There is also need for the present administration to provide adequate fund for the research institute to carry out it its responsibility" he said.
["source-theeagleonline"]