How to nail the art of online shopping
|
As a child, many of us must have tried rubbing on lamps in desperate hopes of coming across a genie. A genie that would make our lives easier and grant our wishes by making things appears in a jiffy.  Fast forward to 2018, we now have the internet which is more or less the same thing. We literally live in an era where we are all just "a click away". Want a red dress for date night on the weekend? One click and voila it magically appears on your doorstep. Well, we do have to pay for it but doesn't everything come with a price?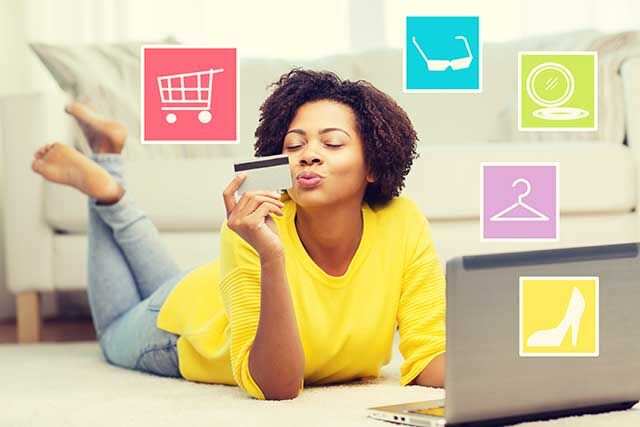 Welcome to 2018, where the internet has truly revolutionized the art of purchasing. We have come a long way from physically dragging ourselves to the store in search of the perfect outfit for the annual office party. We no longer have to drive to hunt for things in crowded places. Today, we can sit in the comfort of our home's wearing PJ's and explore the entire new season catalogue of our favourite store whilst sipping on some red wine. (Yes, that is my how I spend most of my Saturday afternoons!)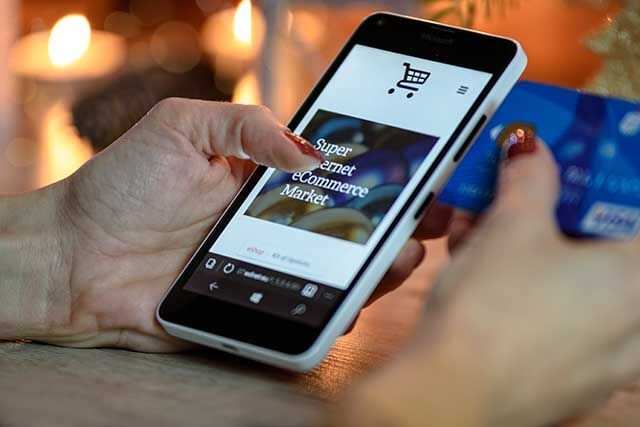 Most of us are guilty of making purchases every now and then online. "I window-shop literally every other day online. Being on social media literally, 24/7 temptations do get the better of me. But yes, I definitely do most of my shopping online. Firstly, I don't have the luxury of time to go to the mall and browse stores. Secondly, decision making online is easier. I add stuff to my wishlist and then only make the selections of what goes into my cart. I am not so much of an impulsive shopper, I love seeing all my options and comparing them before buying", shares blogger Aleena Macker. Even Vishal Singh, co-founder of Benoit Fashion agrees, "With the internet revolution going on in our country, online shopping is here to stay; social media just boosts the whole e-commerce ecosystem. Offline has existed since the beginning, but if I give you options over a lakh in the comfort of your own home, which you can browse through a five-inch screen, who wouldn't be interested in giving it a try?"
Speaking about the rise of online shopping, Khushali Chauhan, head of online retail at Jade Blue, shares, "Online shopping according to me has become a very convenient option, especially for all the working individuals out there. If a brand isn't online, it's losing quite a lot in the market in terms of visibility and revenue, both. Every year we see the numbers increasing. And with the easy accessibility to the internet, we are surely going to keep seeing the rise at least for the coming decade."
But mind you that shopping online is no child's play. While it certainly is easy and convenient than its retail counterpart, there are certain things to keep in mind while adding things to your cart online. Read on to find out more.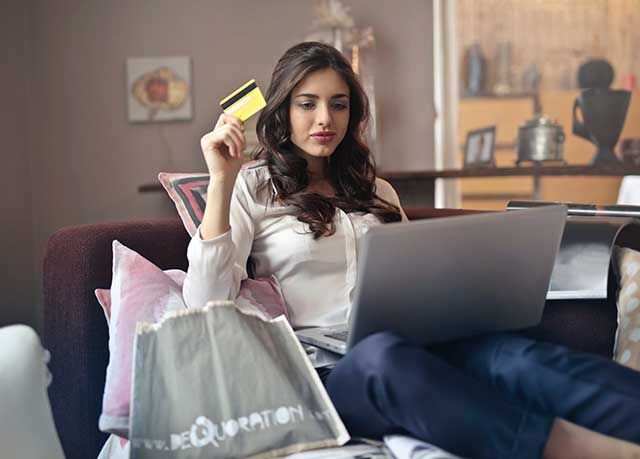 Find the deets
Research before clicking on the "add to cart"! Don't we visit 10 different stores and then make a purchase while retail shopping? The same principle applies whilst shopping on the internet. Scan a variety of websites before ordering it as most of the times the same product is available on a different platform at a much lesser price or comes without a shipping cost. (Trust me when I say that shipping costs do matter and can really add up). We know you have to have the shiny quilted velvet sling bag that you just saw but hold on, check the internet for varieties, compare and then make a purchase.
Secondly, make it a point to go through customer reviews. (Yes, I know the bags look awfully pretty and you can't wait to order it and flaunt it but wait!) Pictures provided on shopping platforms make the product look flawless and amazing but make sure to check the pictures in the comments section provided by customers who have ordered it as that is what the product really does look like.  "Online shopping is a blessing in disguise. I shop online quite often. I carefully read about the product and style description before placing an order to save time later", says fashion blogger Pranjal Salecha. Reading customer reviews can actually tell you a lot about the product (yes, it can tell you if the fit is true to its size or if it actually is the exact shade of pink that it looks like in pictures!) Read and read before you finally make a call on the product as this could save a lot of time on sending the product back if it did not match up to your expectation.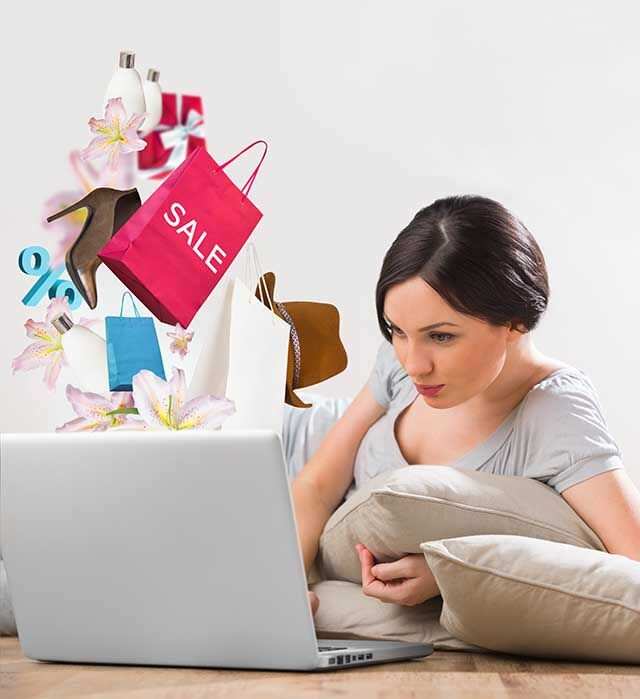 Sneaky sales
If there is one word that makes the majority of the female population happy, it is –SALE (well, that and caffeine!). The best part about shopping online is that it provides us sales all year round as compared to its retail cousin where we have to desperately wait for the end of the season to make our purchases. Do you remember the days where we actually had to wait patiently for the in-store sale to arrive to finally buy the item we'd been eyeing since long? (I certainly did!). Luckily times have changed. Shopping online makes things super convenient and non-fussy but also provides you with great deals and discounts on everything. Majority of the Indian shopping sites have a separate sales section and also provide deals regularly on the new merchandise which is why it is essential to understand how the website works.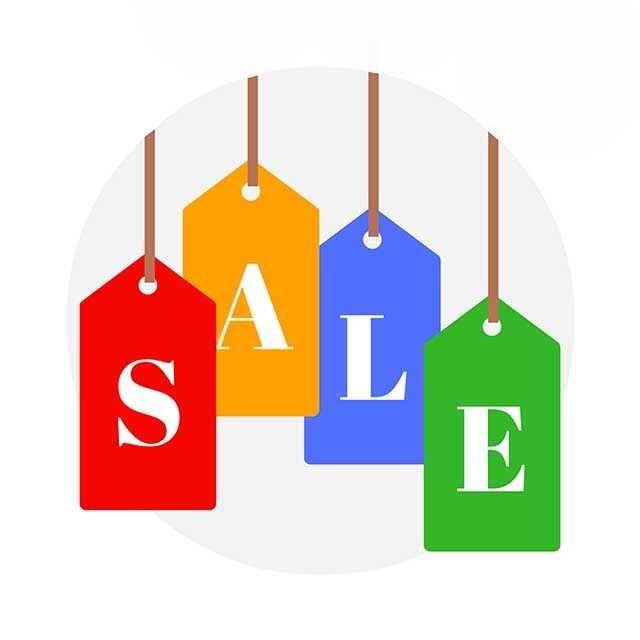 "When shopping for the first time from any website, look for the first-time shopper discount code, almost all websites will have this and always download the app of that particular brand you like to shop from to get a regular notification on offers and discounts," says Salecha. Chauhan also points out, "The inventory block is also lesser since the old stock can be cleared at higher discounts. The consumers are always at a profitable end as they get the best of the prices for what they want while sitting at home."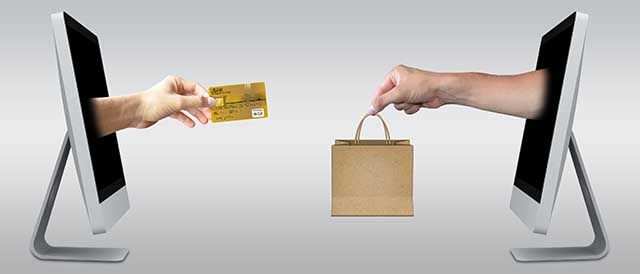 Returns and cancellations
Returns and cancellations are one of the key features offered by an online shopping portal. Imagine ordering for a dress only to realize that you are getting it at a better deal five hours later or because you changed your mind and no longer wish to buy it?  This is where the cancellations button comes to mind. If the site does not offer this option, then there is no option other than to have it delivered and send it back (quite tedious, isn't it?).  "Never forget to read about the return policy before placing the order. Not everything that you think will fit you perfectly will actually do", says Salecha.
Make it a priority to always read or go through the terms and conditions before proceeding to make a payment for your purchase. Similarly, a lot of websites do not offer returns on sale products. In this case, make sure to be absolutely sure about the purchase as you wouldn't be able to get rid of it later. Also, a lot of startup websites does not offer the feature so it always helps in looking out for it before rather than throwing the product away later. "Masses, young or relatively old, lower middle class or relatively affluent are giving online shopping a try as though the customer cannot feel the garment or check for the sizes, she is confident with the process as the return options provide a hassle-free experience," says Singh.
Additionally, In case of ordering something internationally, look for the insurance option, which helps you ensure your purchases in case you have already paid for it. If the product is insured and is damaged or lost in the transaction, the company has to send you a brand new product.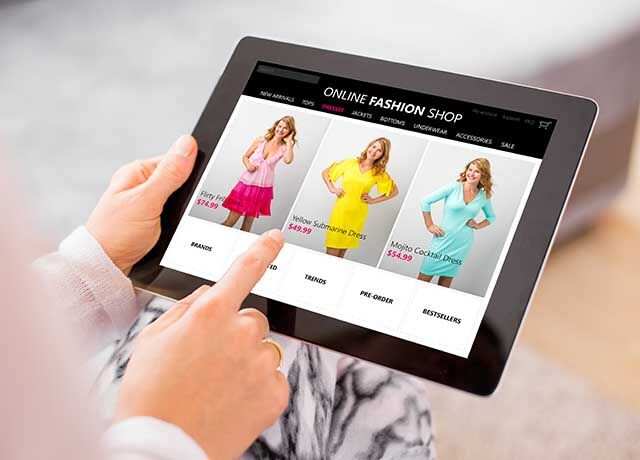 The perfect fit
We all have questions like "will it fit me well?" or "will it look as good on me as it does on the model flaunting it" running in our head every time we shop online. Yes, the quality of the garment, the style, the pattern is all important but if it doesn't fit well then the said garment is of no importance (you really don't wish to be seen at a party strutting around in a black ruffle dress two sizes bigger for you, do you?). The fit is one of the most questionable thought we all face while purchasing something off the internet. This is where the size guide plays a huge role. "Firstly, go through the site's size guide. Secondly, check the size that shows wear on the model to understand the fit of that particular size. Zoom in to see the material of the clothing. And make sure to read the complete description," imparts Macker. The size guide differs from website to website. You may be an M at some website but at another, you could be an S. Therefore, it becomes very essential to sit with a measuring tape while browsing online and measure yourself with a tape to see how well the merchandise would fit you.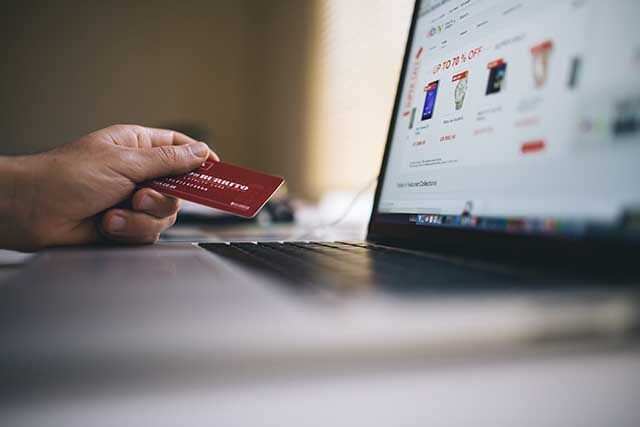 Art of spending
We totally get that shopping online is a wonderful thing and there is nothing that beats the feeling of buying fresh fur-trimmed velvet boots for the season, but it is necessary to draw a line and not run into a debt. It is pretty easy to lose track of spending online and keeping tabs on the online transactions are not really spending cash physically. "I always screenshot and save the online transaction even though the website does send you details on mail to keep track of my spending," says Salecha. Maintaining a journal or document or keeping tracks of receipts does help to track down the transactions and stick to the monthly budget.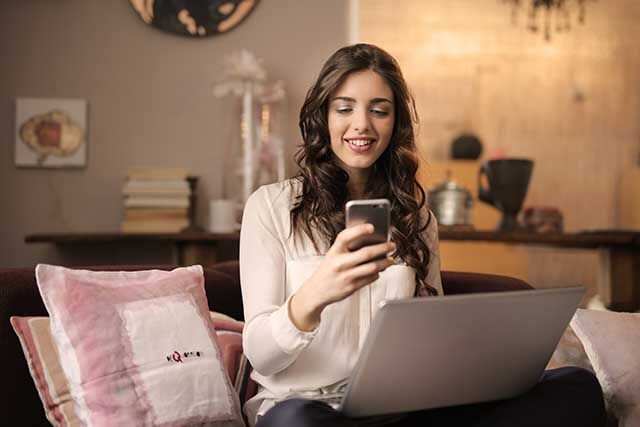 Authenticity
While shopping online has a number of pros there are also a few cons that you need to look out for. One of them is whether the product you want to invest in is authentic or not (this really counts if you are thinking of buying high-end luxury items). Make sure to check the website thoroughly and checking if the site has a physical address and a phone number for you to call on in case things go wrong. "As far as product authenticity is concerned, if it is a trusted site and you have purchased things before then there shouldn't be a problem but if I do like something and am not convinced I check up if they accept returns and refund the product and most importantly I pay for the product on arrival and not beforehand," mentions Macker.
Additionally, do a web search on the website if you have to, in order to know more about it. Also, read the terms and conditions before as many websites do sell knockoffs or second-hand products (Remember that precaution is better than cure!).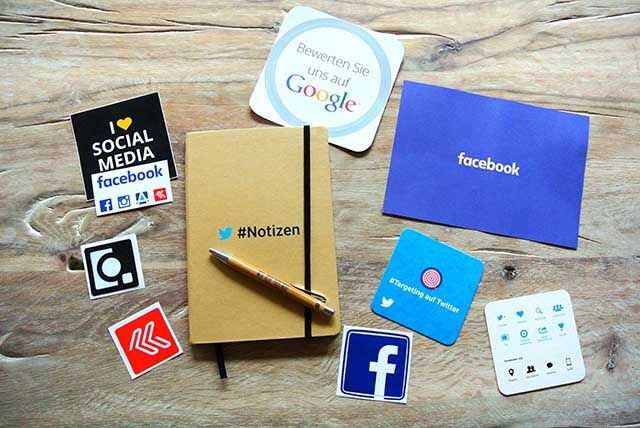 Social media
The advancement in the world of technology has us shopping for things from social media too! Akshaya Ramji – who is a designer and makes money selling her creations on Instagram tells, "I used my Instagram handle Wyshkaa to start selling pieces and it did manage to catch the attention of potential customers and bloggers. It all starts with people enquiring about the prices of garments and then translates to us creating customized pieces for them. It all depends on the way your page is marketed." Chauhan reiterates, "One (brand) can reach to a large number of people while operating from a smaller space, which has benefitted a lot of sellers. The brands which didn't even have much of a local reach can now have a national reach."
All you have to do is glance at your explore pages on the gram to know how serious is the selling game on social media.  "Always make sure to check the about you option on the sellers' page, this way you get to see if people have brought things from the person and have tagged them on the picture," Ramji informs.
Phew, go on and slay at the online game now!
Text: Ravina Sachdev
["Source-femina"]