Debit and credit cards becoming a thing of the past at online casinos
|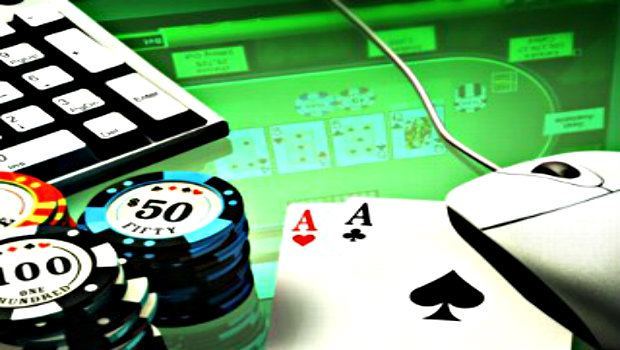 Gambling at online casinos has become hugely popular over the past few years, with advancements in technology helping operators across the industry make huge profits.
There are a wide range of casino games available, but deciding where to play can be one of the most important decisions people must make.
Ensuring that you pick a site that is safe and secure is crucial and there are now numerous different types of payment methods available.
Many people use debit/credit cards to fund their accounts, with Visa and Mastercard the two most well-known providers.
Debit cards deduct funds directly from a payee's bank account, while credit cards allow users to make a purchase 'on credit'. The service provider pays the merchant and payment is made by the card holder at a later date.
However, most credit card companies charge fees and interest to use their services and this can be an expensive way to gamble.
Read on for our top two alternative ways to fund your online casino account.
e-Wallets
An e-Wallet is an electronic purse which allows you to make online payments by using an email attached to your account without divulging your personal details.
Visit websites like SlotsMillion casino VR and you can access various e-Wallets for your financial transactions including Apple Pay and PayPal.
Many leading gambling operators now encourage players to use this method to fund their casino accounts because it is fast, secure and easy to use.
An e-Wallet acts as a buffer between your bank and your casino account, giving players an additional level of security. Money is sent from your bank account to your e-Wallet which can then be used to fund your online purchases.
Bitcoin
Bitcoin has become one of the most talked about new technologies since it first came to prominence back in 2009.
It uses a decentralised system for storing money and making secure online payments that doesn't require banks or people's names.
The use of Bitcoin at online casinos has become one of the most popular digital payment methods in recent times, with operators now accepting the cryptocurrency.
The system operates on a public ledger called blockchain which holds a record of all transactions that is accessible by everyone who uses the network.
Users generate blocks on the network to create bitcoins which are created cryptographically by harnessing their computer's power. These are then added to the blockchain, letting users earn by keeping the network running.
Depositing money into your casino account requires the transaction to be confirmed by the blockchain, but this usually takes less than an hour.