Switching bank accounts: Halifax pushes camera angle
|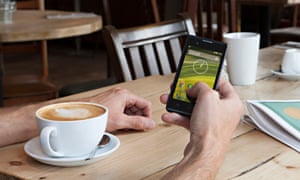 It's bank account switching for the selfie generation: you can now move your current account by taking a photo of your debit card with your mobile phone.
In what it claims is a UK first, Halifax has launched a "snap to switch" service, which it claims will speed up the process of moving to one of its accounts.
Using a smartphone or tablet, customers can upload a photograph of the debit card for the account they want to switch. The service then automatically populates the various fields of the online application form.
"The tool significantly cuts the switching application time and enables customers to submit their existing bank details without having to type the information into a form, which can be more time-consuming and awkward," a spokesman said.
Halifax's director of innovation and digital development, Marc Lien, said: "Our focus very much remains on continuing to make banking with us quick and simple, including providing easier ways for customers to switch to us. Exploring technology that will help deliver for our customers and enhance our overall capabilities is a real focus for us at the bank."
Halifax has been one of the winners from the drive to make switching easier, with more than 250,000 people moving to the bank in the first 12 months of the free-to-use current account switch service, which went live almost two years ago. In April, Halifax said figures from the Payments Council showed it wasthe most-switched-to bank on the high street between July and Sept 2014.
Halifax offers £100 to people who use the switching service to move to it, provided they close their old account. Its fee-free Reward current account gives customers a £5 payment each month that they pay in £750, pay out two different direct debits and stay in credit.
Snap to switch is not the only recent innovation involving banks and mobile phones. There are various mobile payment services up and running, includingPaym and Pingit, while Barclays is one of the banks rolling out a facility allowing people to use their smartphone to take a photo of a cheque and pay it in by email or via the mobile banking app.
["source – theguardian.com"]