5 Top Tips to Help you pick the Right Diamond Rings for your Engagement
|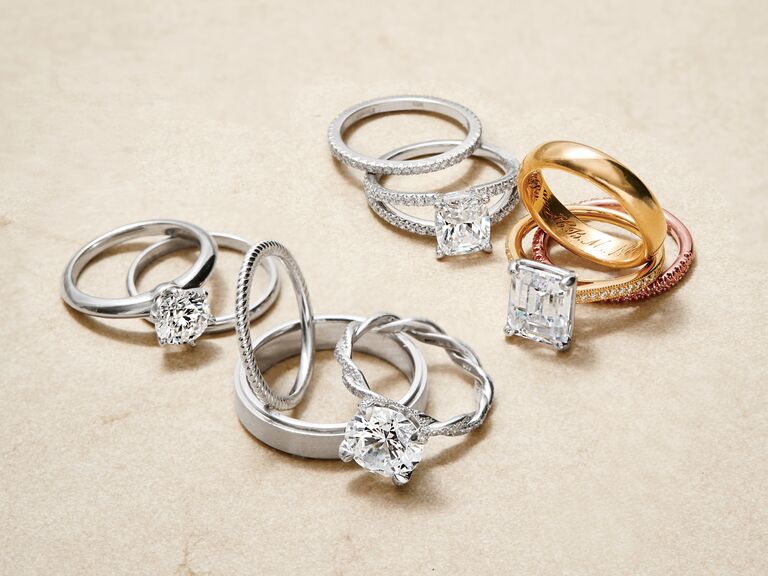 Choosing an engagement ring for your significant other can be quite confusing for a man, especially given the complexity of options and factors to be considered before making the final decision. This article provides the most important tips to help simplify the process and hence get that perfect ring that will improve your chances of winning your partner's heart forever.
Budget
The average person is willing to part with two months' salary to get a good engagement ring. However, whatever you amount you're ready to pay should be something you're comfortable with. Don't stretch too far outside your budget, since there's a wedding to plan and pay for not too long afterwards.
If you're looking for an engagement ring on a budget, online retailers may be a better option compared with the high-end jewelry stores, saving you as much as 25% of the total costs. You can get many beautiful rings on a budget, but it's advisable to begin early so you have ample time to follow all your leads.
Metal types
Diamond rings can be set in a variety of metals. To begin with, sift through your partner's existing collection to find out what they prefer. You can also have somebody ask them for you, just so you don't give away the surprise. They may prefer yellow or rose gold, or whiter metals such as Palladium, Platinum, Silver or White Gold. Some metals are more expensive than others, with Platinum leading the pack followed by gold, palladium and silver respectively.
Shape/Cut
This is exceedingly important, especially for the wearer. There are many jewelry designers if you want a custom design, but ensure that you pick a design that suits your partner's tastes. In addition, consider whether or not your partner will wear the wedding band on the same finger – it should complement the band as well. Diamonds come in different shapes and colors, so look around before making your final call.
Technical details
Diamond color and clarity are the most important factors to think about. The most expensive color grade for diamonds is grade D, described as exceptionally white. The grades go on down to grade J, which has a slight yellow tint to it. Don't consider anything below grade J.
Considering clarity, the most expensive grade will be FL, which stands for completely flawless, the scale goes on to IF-VVS1-VVS2-VS1 VVS2-VS1-VS2-S11-S12 in order of decreasing clarity and price. As you go down the scale, there are more inclusions in the diamond, but these are microscopic lines and/or blackish dots which cannot be seen through the naked eye.
Trends
If you know nothing about trends, read a few online magazines to find out what designs and metals are most popular presently. If you still don't know what to choose, go for designs characterized as classic. Consider your partner's wardrobe and style – do they like to be trendy, or have their own classic style that is not informed by external trends? You can ask your partner's friend if you have no clue.
Alternatively, choose to go with something bold and completely different. There are many creative jewelers that can create a piece to stand apart from the crowd. As usual, you want to ensure that whatever design, creative and wild though it may be, will still work with your partner's wedding band when the time comes.
 Bio:
The author is a qualified and reputable online jeweler who has been in the business for over two decades. He has written many articles on jewelry design, diamond ringsselection and other aspects of the wedding planning process.