4 fall updates for your jewelry box
|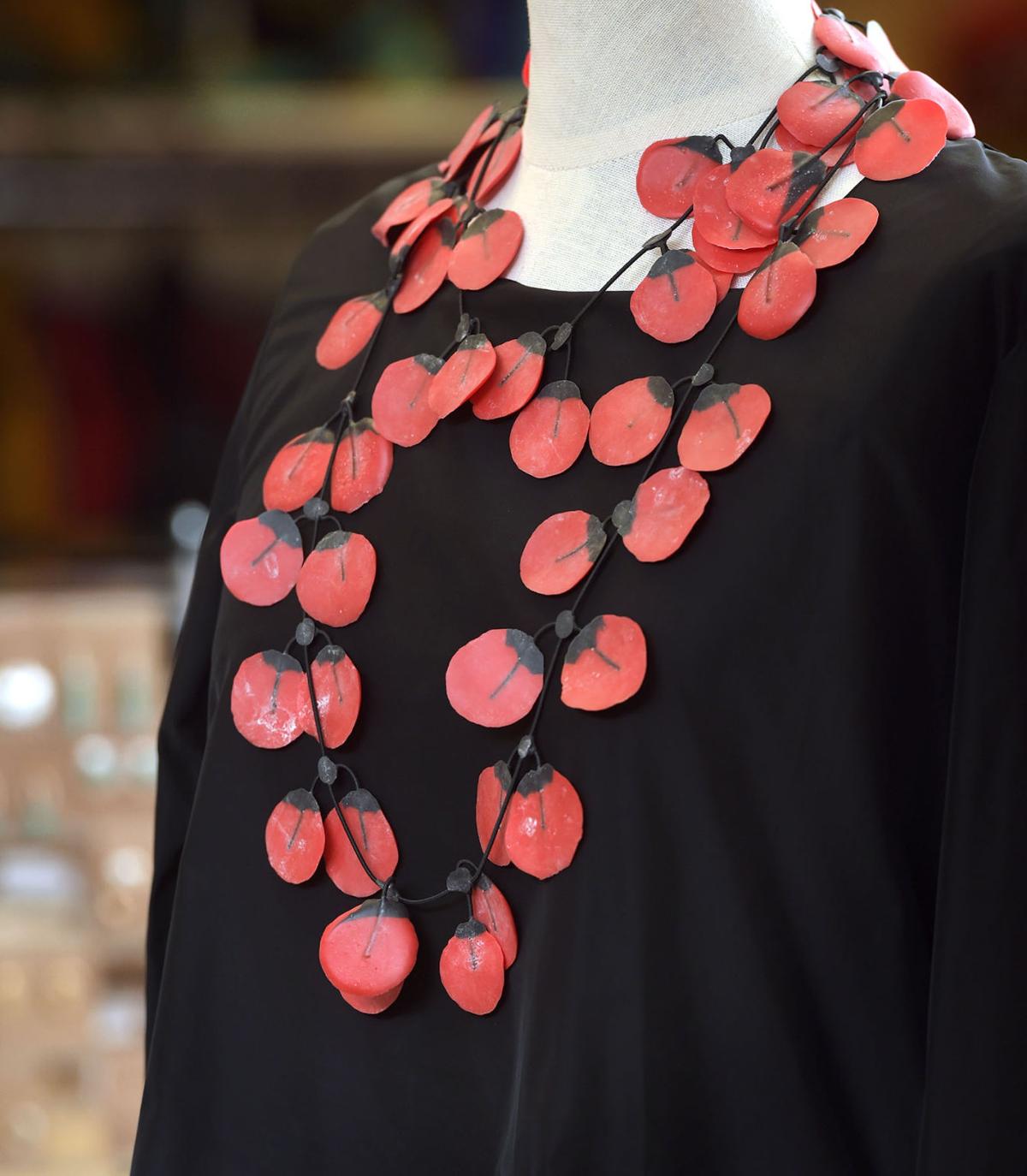 "Necklaces are leading the pack," says Nadine Buch, owner of Tiger's Eye in Lititz.
The boutique has necklaces made of pearls and chain, chunky links and even fine rubber discs. The longer the better for a flattering silhouette. Particularly popular is a long lariat threaded with dark hematite beads. It's tied in a low knot on a mannequin in the store.
There's also a line that looks like pretty bolo ties decorated with silver.
The long necklaces are versatile; they can hang in a long line or loop around your neck or wrist a few times.
The rubber necklaces from a Dutch designer have been a surprise hit, even with Buch's more conservative customers, she says.
"It's so different and it looks good on everyone," she said.
Long tassel necklaces also are popular at Lilys and Lace Boutique in Mount Joy. A simple pendant necklace in yellow gold or silver can be worn alone or dressed up by adding a shorter necklace, says store owner Christina Martin.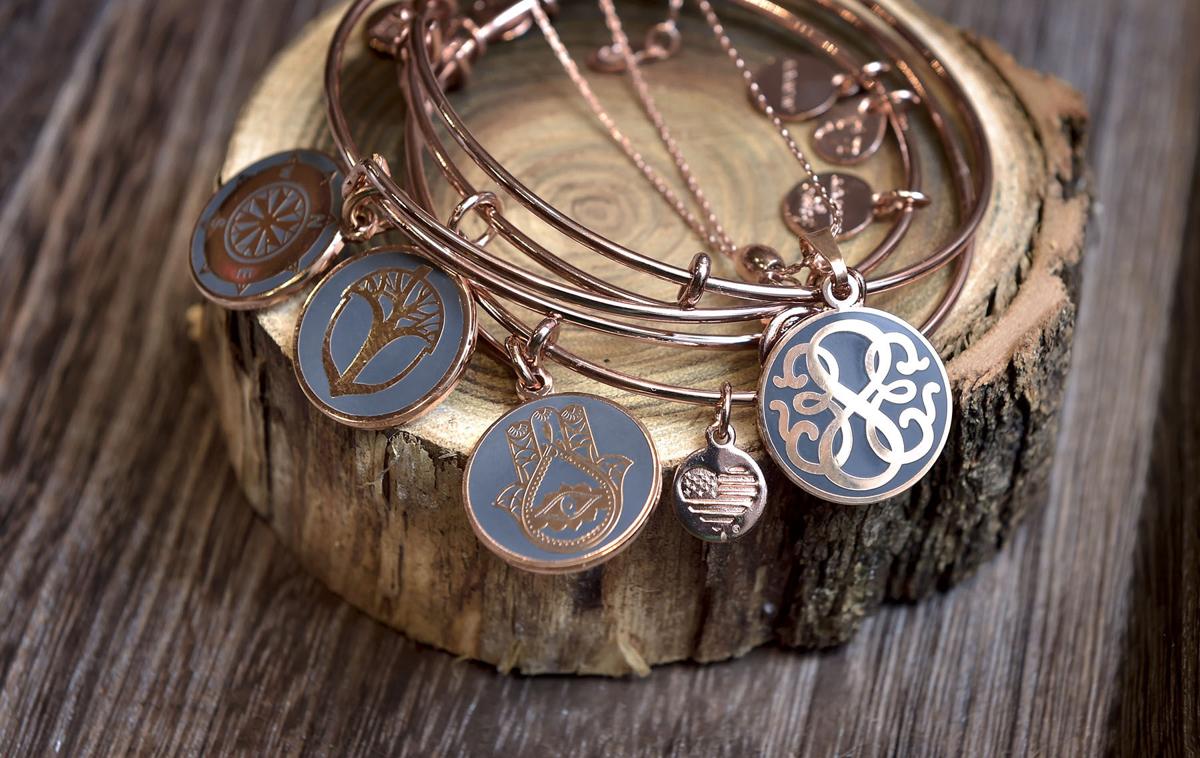 The arm party trend of stacks of bracelets continues to thrive.
Lines like Pandora and Alex and Ani are a modern take on the charm bracelet, a fun way for people to document their lives.
Alex and Ani bracelets remain the biggest brand at Avanni in Park City Center, mainly because of what the bracelets represent, says Lauren Fairfull, the store's business manager.
"I think there's an element of positivity," she says. "It's a real feel-good piece of jewelry."
Wearers of the bracelets can buy charms that include meaningful symbols that reflect the values of the wearer. For example, the popular Path of Life bangle has an infinity symbol that represents possibilities and life's twists and turns.
"You can use it for any different meaning," Fairfull says.
Lokai bracelets are also popular. The bracelets are mostly made of clear silicone beads but there is a white bead with water from Mount Everest, the highest point on Earth, and a black bead with mud from the Dead Sea, the lowest point on Earth. The white bead is supposed to remind you to stay humble when you're on the top of the world. The black bead should remind you to stay hopeful when you've hit a low.
Customers at the Jewelry Box at Kitchen Kettle Village love to show their personality and where they've traveled to with charms for Pandora bracelets. Disney charms have been particularly popular, assistant manager Cole Petrecca says.
For tourists looking for a souvenir to take home after visiting Lancaster County, a special horse and buggy charm is a big hit, she says.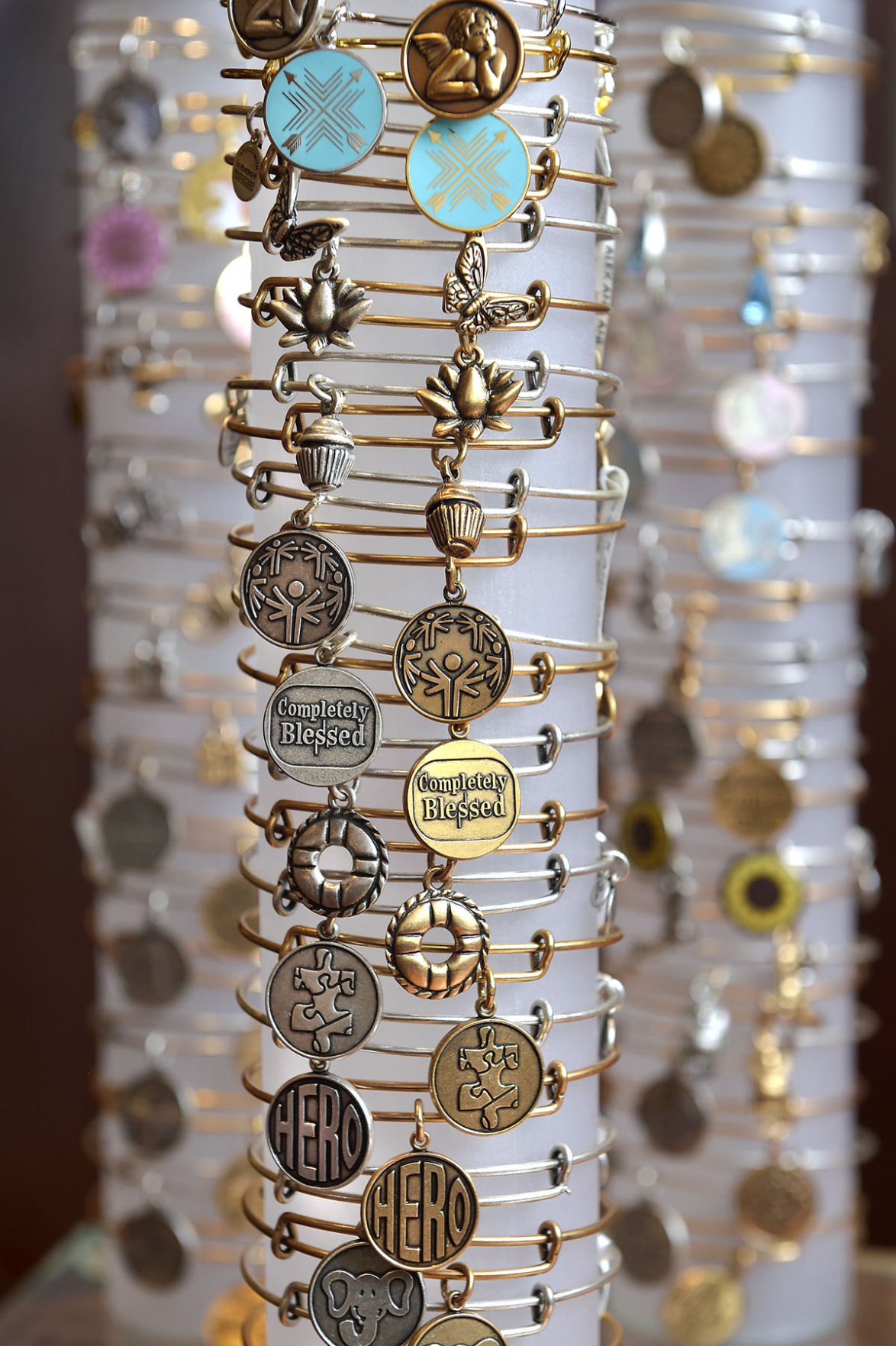 While people want jewelry to look great, many also want to make the world a better place. Many brands donate to charities with each sale. That appeals to customers, especially in Lancaster County, Fairfull says.
"They also want to do good," she says.
Alex and Ani have a Charity By Design line in which a percentage of the cost of special brace lets will be donated to a range of causes, including Toys for Tots, March of Dimes and Farm Aid.
["source-lancasteronline"]