When a fashion trend comes not from the catwalk but from pop culture – and unites Tolstoy and Quentin Tarantino – you know it's really happening. Last night's episode of Andrew Davies' War and Peace adaptation was a case in point. You would expect furry hats in a series set in 19th-century Russia, but the trio of fluff modelled by Natasha and family was quite a statement. Nikolai's is particularly impressive – as if a bird made a nest on his head.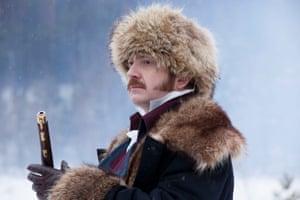 Captain Denisov also wears one, in a military style, with coat with matching furry collar and cuffs. Resident rogue Dolokhov, meanwhile, wears the Cossack-stylepapakha, more compact on the head but still a pretty big statement.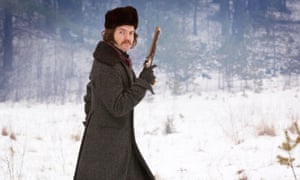 But it's not just Russia. Around 8,000 miles west is Tarantino's The Hateful Eight.Jennifer Jason Leigh does the good work here, as Daisy. She faces the blizzard with a furry hat and equally furry coat. We would also draw your attention to the excellent hair work that makes even Alexa Chung's perfectly tousled hair look beta.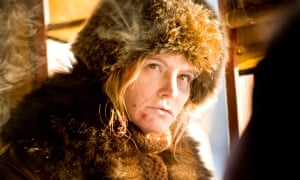 Of course, the last word comes from Leonardo Di Caprio in The Revenant. The survival story is up for 12 Oscars, but if there was one for historical headgear worn in minus-degree weather (a niche category, we'll admit), he'd definitely win. The hat – worn post-bear fight – looks as if it's constructed from various pieces of animal skin, which, as it's the story of survival in the wilderness, it probably is. The film is based on the life of fur trapper Hugh Glass, and images from the time show him in a fur hat, wearing a necklace of animal teeth round his neck. Not to be messed with, then.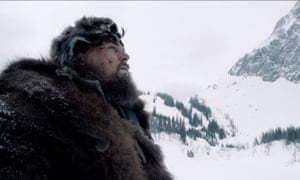 Obviously, we wouldn't advise Glass-style trapping to get the look. Instead, faux fur is just as cosy, fuzzy and fun. Find one on the high street, and 19th-century styling will be yours at the drop of a hat.