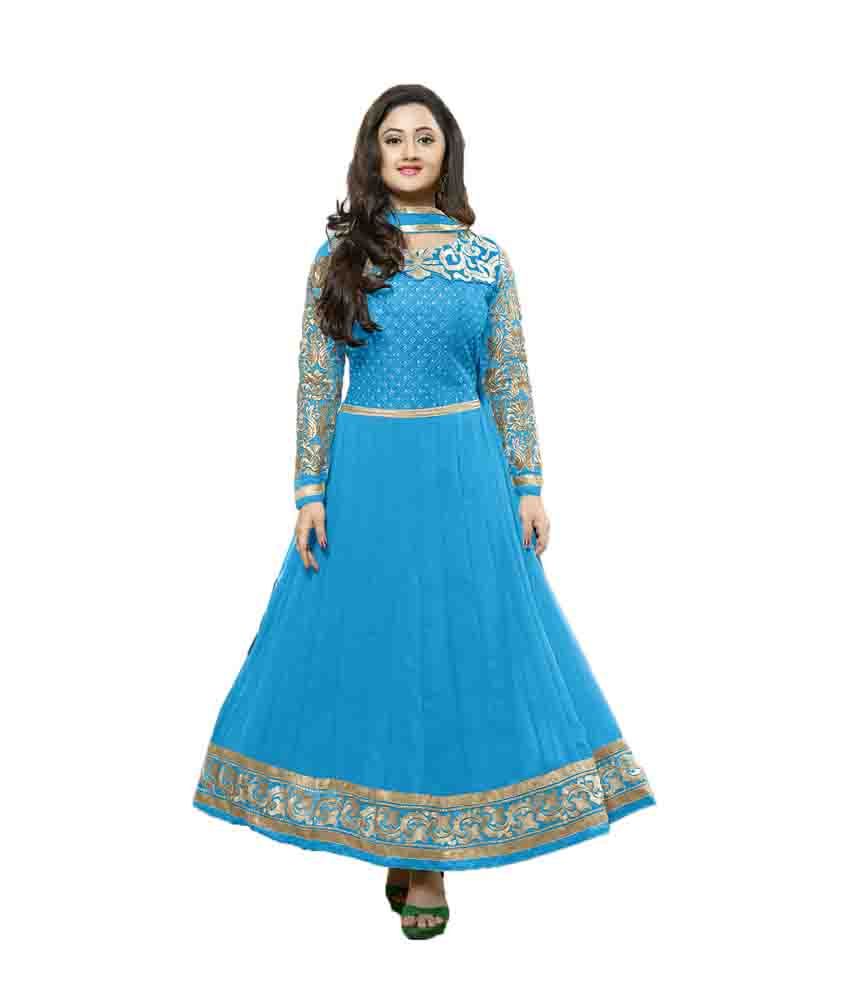 Tired enough of wearing jeans or leggings, or the jeggings are getting too uncomfortable with this weather? Bellbottoms are the things of the past and capris are way too cheap to wear now, what is the best option to flaunt your sense of fashion, while remaining at ease, with all the comfort? The answer to all these questions lie in the simplest apparel, fashionable enough like the way it sounds, 'Palazzo Pants'. With its breathable fabric, extremely loose flares originating from the waist and splendid colors, these are the pants ideal for this humid and hot weather.
Popular wear for summers, Palazzo pants are trending in fashion for their easy going, yet graceful looks. The flowing fabric of these pants enable to breathe and offer all the comfort without compromising on your fashionista side. Available in all sorts of colors, designs and prints, these pants can be coupled with various types of tops and kurtis, making them even better to carry along. Furthermore, Palazzos can be worn on any of the occasions, they will compliment you in the most beautiful manner. No matter it is an official meeting, a formal party, hangout with friends or a family function, these pants will add-on to your graceful aura in a way that no other type of pants will.
Here are a few ways in which you may style yourself with the Palazzos:
With T-Shirts: Wear Palazzo with a t-shirt for the casual and simple looks. But, do not think these simple looks will make you look less pretty, at times the simplest of the looks create the best of magic! Just, don't overdo this getup with a gaudy t-shirt, try and keep it simple with a plain or striped one.
Along with a Tank Top: Looking for even more comfort in this humid weather? Palazzo with a tank top is the answer to your search! Creating a chic image, with comfort of heaven, this combination can be beautified with a belt, making it even more stylish. Flaunt your swagger with this comfy and casual combo, be the fashion statement.
With Long Sleeved T-Shirts: Enhance the elegance of your aura by teaming up a full sleeved t-shirt with palazzo. This combination will serve as a flamboyant way to attend a semi-formal function, while leaving the on-lookers mesmerized with your glamorous looks.
Crop Top Combo: Probably the best way to carry a palazzo is with a crop top. It gives the perfect combination of elegance and chic-ness. Crop top can be striped, laced, long or short sleeved, and it will compliment you in the manner you always wished for.
Kurti with the Grace: Mix the international trend of palazzos with the desi touch, wear them with trendy and fancy kurti. The flowy touch of kurti, along with the flowy palazzo will bring out the desi side of yours, without missing the fashionable touch.
Formal Dress-Up: Pair palazzo with a shirt and there you go, you are ready to face a much awaited formal meeting or attend the office. You will surely look outstanding, where everyone will be wearing sarees or suit, your graceful looks will make you the center of attraction.
Formal Diva: Add on a blazer along with your shirt and palazzo combo to bring out the perfect corporate look. You need not to do much of hassle to look properly corporate with this combination, all you got to do is to carry yourself with grace and the combo will do the rest. Let the magic begin!
With Full Length Jacket: The magic of full length embellished jackets is on prime nowadays. Wear a beautiful and trendy jacket, with a pair of palazzo pants. For adding up a dash of style, leave the jacket unbuttoned from the belly to the bottom.
Make it a Jump Suit: Imagine the looks of a jumpsuit while enjoying the comfort of a palazzo. This can be achieved through the simplest hack. Get a top of same color as of the palazzo and tuck it in, along with a belt to add-on to its grace. Your self-designed jumpsuit is all set to set ablaze the world with your style.
Authir Bio:
Aditi Aggrawal is a freelance author and writes for a variety of online publications. She actively writes blogs and articles and very fond of writing content on different trendy topics related to Wedding, Fashion, Lifestyle, Training, Resources, Health and Technology. You may contact Aditi on either her website, on Facebook, or Twitter.