What To Expect From The SS19 Shows At London Fashion Week
|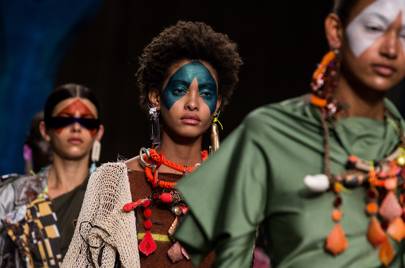 London is traditionally known for its young designers, but in recent years the success of the city's fashion week has turned it into a much more dynamic affair. The electric tension between huge power houses and emerging designers makes for an unpredictable week with a schedule you can't really pre-empt. Last season, for instance, Richard Quinn stole the show in more ways than one when the Queen decided to make an unannounced appearance. This September, Quinn and his emerging peer designers are back, but by the looks of it this London Fashion Weekcould be overtaken by the establishment.
Burberry will unveil its revamped image under the artistic direction of Riccardo Tisci. The former Givenchy couturier, who surprised the whole industry when he took over from Christopher Bailey in March, makes his runway debut at the British fashion institution on Monday September 17 at 5pm. In July, the Italian designer announced a Burberry collaboration with Vivienne Westwood. The capsule collection isn't set to hit stores until December, but the punk nature of that constellation tells us a thing or two about the Great British heritage and punk influences that have captured Tisci's mind during his first few months on London soil.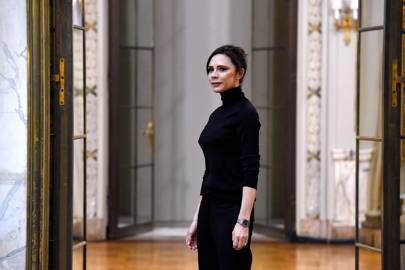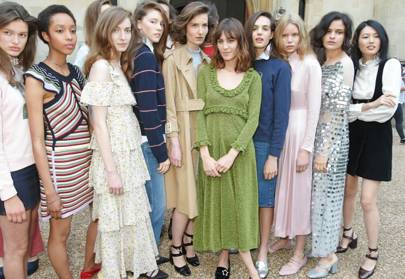 Alexa Chung makes her runway debut on Saturday September 15 at 11am. Not as a model but as the creative head of the label she launched in May last year, attaching her evergreen it-girl name to collections that echo her distinct sense of style. Chung's arrival on the London show schedule serves as a reminder of the capacity of this fashion capital. From a mega star like Victoria Beckham to a niche style starlet like Chung, celebrity-fuelled brands co-exist with young dressmakers just out of Central Saint Martins and industry mastodons like Burberry. There's room for everyone.
Nicholas Kirkwood takes on the historic challenge of an on-schedule shoe show this season. Marking his return to London from Paris where the British-bred shoe designer has staged smaller presentations in recent years, he is promising an "immersive and experiential" evening on Sunday September 16 at 5pm, as he told the Business of Fashion in April. "[London is] where my design studio is, where I live and what I'm exposed to for my inspirations, so it makes sense. I'm not going to do it in a traditional runway format. There will be other elements that make it far more of an experience. It's something I will continue to do."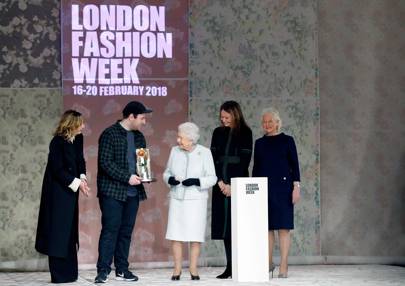 Halpern, Matty Bovan and Richard Quinn will fly the flag for the future establishment amongst so many other young and emerging designers responsible for retaining London Fashion Week's reputation as the ultimate breeding ground for new talent. As far as news angles go, September's shows in the British capital may be dominated by the establishment but rest assured: none of them would show in London were it not for its young and experimental backbone. At the end of the day, in this city, it's the kids who run the show.
["Source-vogue"]